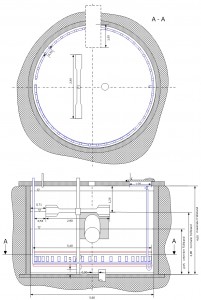 Our services for you
According to your individual requirements, the conditions of your location as well as your substrate specifications we create the concept for an optimally coordinated biogas plant. Here we analyse the current plant situation and derive possible solutions to improve the entire plant. In this context we also examine how the Mobile Turbo Mash can be integrated optimally in your system. In close coordination with you we develop proposals for a better process management and all the necessary technical changes.
So that you have a clear vision what effects the Mobile Turbo Mash has in your case, we give you an overview about the financial and technological benefits for your specific plant.
Planning und Construction
We support you from the preparation of the process and technical concept, to the planning and integration of the Mobile Turbo Mash in your current system as well as to the delivery, assembling and launching the entire plant.
The construction work of the Mobile Turbo Mash on-site is limited to the preparation of concrete panels as foundations for the individual modules, the assembling of the container and the integration in the current biogas plant. As the Mobile Turbo Mash can be run a year as a trial operation, the time requirement for the approval does not come up before the commissioning. We will also gladly support you with regulatory questions.
In order for the Mobile Turbo Mash to keep its promises, we look after you and your plant even after the launching regarding any questions or issues you may have.
Do you have any questions or want to know more about our technology? Please do not hesitate to contact us directly.